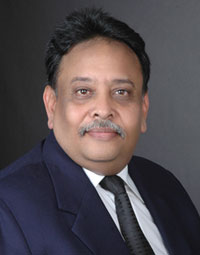 Bohra Industries Limited (BIL),
ISO Certified Co.
is a Udaipur, Rajasthan, India based company with interest in manufacturing of phosphatic fertilizers. BIL is promoted by Mr. , a first generation visionary with interest and experience in import, export of plastics, Chemicals, fertilizers and in IT and communications. BIL came into production in the year 2000 with first fully computerized plant to manufacture SSP and GSSP fertilizer in India, giving the much needed flip to an aging industry by bringing the manufacturing process of SSP fertilizer at par with some of the most modern fertilizer plants of India.
PROFILE
Our Company is managed by a team of experienced and qualified personnel, possessing an average experience of 20 years, including in the areas of production, quality control, marketing and finance. Our Managing Director, has more than 30 years of experience in the field of manufacturing, trading, Import and export of chemicals, plastics and fertilizers and is the guiding force behind all  strategic decisions taken at management levels and is also responsible for spearheading our Company's management, global operations and guiding it through its next phase of growth. Mr. Sunil Bhandari, a Director on our Board holds a Bachelor's Degree in Mechanical Engineering from Manipal Institute of Technology, Manipal and has 25 years of working experience in various industries and is responsible for marketing the products of our Company.  Our Promoters and Directors are backed by a team of qualified personnel with relevant domain experience which provides us with a competitive advantage as we seek to expand in our existing product portfolio.
VISION
Our vision is to offer globally value added and customized fertilizers to balance the nutrients of the soil along with ancillary products & to play a leading role in the industrial and agricultural advancement of the country
,absorbing new growth opportunities for the benefits of our customers and our shareholders, elevating our image as a socially responsible and ethical company that is seen as a model of success.